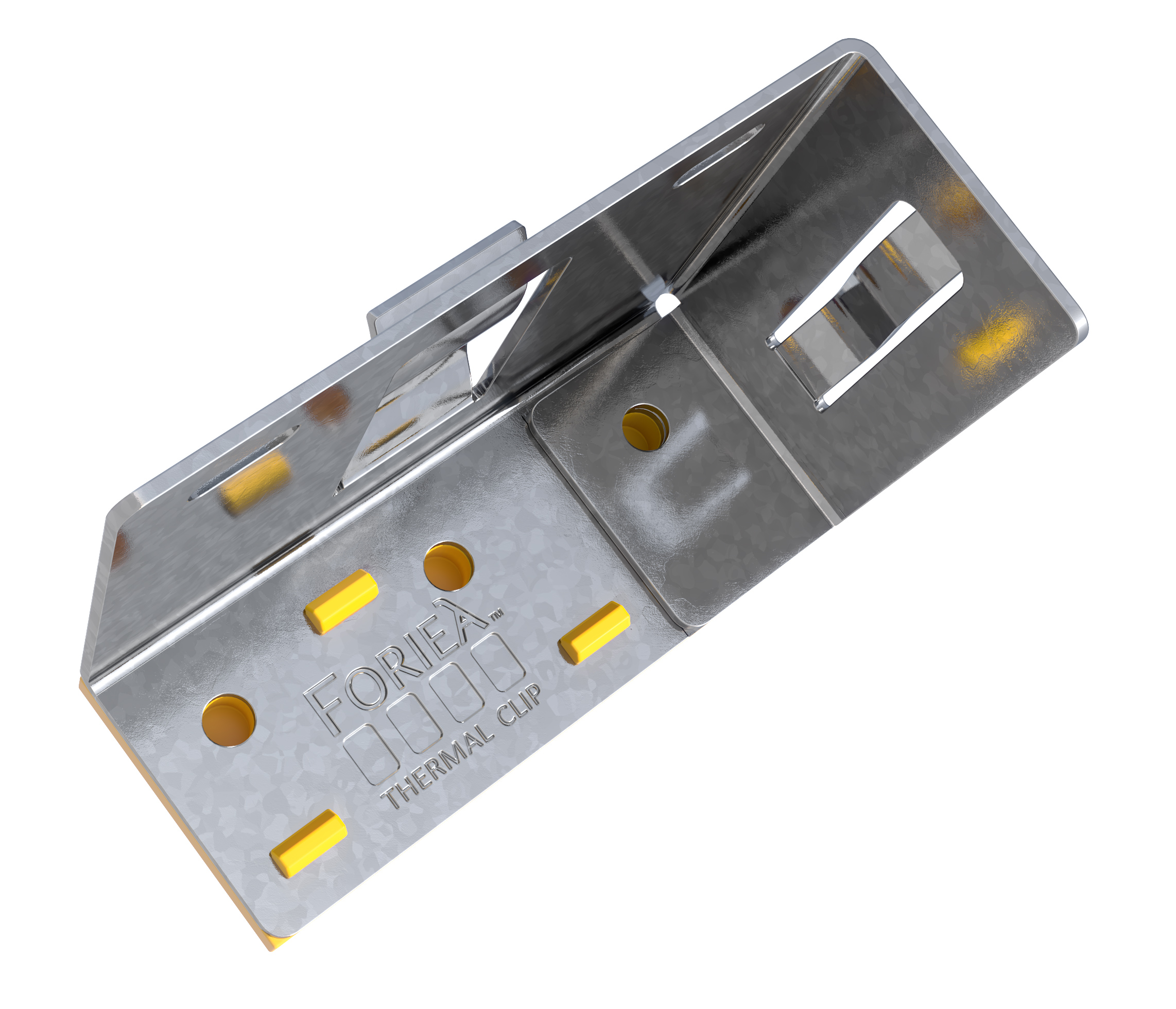 Foriea
A Foriea thermal clip is a building envelope solution that helps to improve energy efficiency and prevent moisture damage in buildings.
This innovative technology works by creating a small air gap between the exterior cladding and the building's insulation, which helps to reduce heat transfer and protect against moisture infiltration.
The Foriea thermal clip helps to maintain the integrity of the rainscreen system, ensuring that the building remains watertight and protected against the elements.
By creating a barrier against moisture damage, the thermal clip helps to protect the building envelope, prolonging its lifespan and reducing the need for costly repairs. Additionally, the use of a rainscreen system can help to lower energy costs, as it helps to prevent heat loss in the winter and heat gain in the summer.
This makes it an attractive option for both residential and commercial buildings looking to reduce their energy footprint and improve their sustainability.